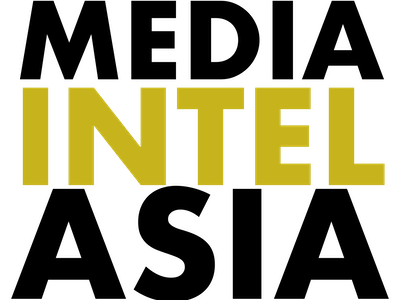 Michigan GOP officials were pictured drinking champagne in the lobby of Trump's luxury DC hotel after meeting the president to discuss attempts to overturn the election result Read full article November 22, 2020, 1:26 PM · 3 min read US flags are seen at the entrance to the Turmp International Hotel at Pennsylvania Avenue on the eve of the 2020 US presidential election Yegor AleyevTASS via Getty Images
Michigan GOP officials were pictured drinking Dom Perignon champagne in the lobby of President Trump's luxury Washington DC hotel on Friday night.
Hours earlier, the officials met Trump at the White House, amid the president's campaign to pressure state officials to overturn the election result.
In a joint statement after the meeting, state GOP leaders said they were not "made aware of any information that would change the outcome of the election in Michigan."
The lawmakers told CNN they had paid their own bills at the hotel.
Visit Business Insider's homepage for more stories .
Michigan Republican Party officials were pictured enjoying champagne in the lobby of President Donald Trump's luxury Washington DC hotel after being hosted by the president at the White House.
Michigan House Speaker Lee Chatfield and other members of his group were pictured at Trump International Hotel in Washington DC Friday evening drinking Dom Perignon champagne in a lobby bar, in images acquired by the Detroit Free Press.
Both Chatfield and Senate Majority Leader Mike Shirkey stayed overnight at the hotel, located a few blocks from the White House. Trump had earlier held a meeting with the lawmakers, reported CNN.
—Lauren Windsor (@lawindsor) November 21, 2020
The following morning, Shirkey and state Republican official Dan Lauwers were pictured leaving the hotel by Detroit News' Washington correspondent Melissa Nana Burke. They did not answer any questions from her.
—Melissa Nann Burke (@nannburke) November 21, 2020
In a tweet, a staffer for Democratic Michigan Rep. Dan Kildee accused the lawmakers pictured in the lobby of violating coronavirus guidelines, with none of the group wearing masks or observing social distancing. Story continues
—Mitchell Rivard (@mitchellrivard) November 21, 2020
Spokespeople for Chatfield and Shirkey told CNN that the lawmakers had paid their own expenses at the hotel.
—Annie Grayer (@AnnieGrayerCNN) November 21, 2020
The lawmakers did not immediately respond to a request for comment from Business Insider.
Earlier on Friday, the lawmakers met Trump at the White House. Trump has continued his long-shot bid to overturn the election result by pressuring state Republican officials to delay certifying vote counts. Biden was projected winner in Michigan by media organizations more than two weeks ago.
After the meeting, Chatfield and Shirkey in a joint statement said that they had not been "made aware of any information that would change the outcome of the election in Michigan" and said "as legislative leaders, we will follow the law and follow the normal process regarding Michigan's electors, just as we have said throughout this election."
They claimed that a coronavirus relief package for Michigan was the focus of their talks with the president.
In response to the statement, Trump said in a tweet Saturday that evidence of fraud would be shown in court.
"This is true, but much different than reported by the media. We will show massive and unprecedented fraud!" Trump wrote on Twitter.
Read the original article on Business Insider TRENDING Latest Stories Business Insider Loeffler is currently campaigning in a high-stakes race that could determine control of the Senate at the start of President-elect Joe Biden's term. 8h ago Biden reportedly could sacrifice unemployment benefit boost to secure relief bill Incoming presidents "typically want to wait until they have the reins of power in order to put their fingerprints on the policies coming out of the door," Jared Bernstein, who served as President-elect Joe Biden's chief economist during the Obama administration, said this week during a virtual conference. But, he added, Biden would prefer that not be the case when it comes to coronavirus relief, which is "something that should happen now."Biden has entered the coronavirus relief fight and wants a deal done before he's sworn in as president, Politico reports, even though waiting would theoretically increase the Democratic Party's chances of securing a larger deal, which is currently a non-starter for Senate Majority Leader Mitch McConnell (R-Ky.). "They care more about governing than they care about politics on this one," one person in touch with the transition team told Politico.Biden's camp is reportedly focused on ensuring Black-owned businesses receive loans they had trouble securing following the first relief bill, getting funding for state and local governments, and extending enhanced unemployment benefits. The latter issue is where Biden "may have to give something up to McConnell that we really don't want to give up to get" a deal, "but we simply have to do this," another person close to the transition team said. Read more at Politico.More stories from theweek.com 5 brutally funny cartoons about Trump's election denial America is buckling The damage Trump would do 20h ago Reuters Exclusive: Mexico agreed with U.S. Attorney General Barr to arrest drug capo in deal for general - source Mexico has committed to the arrest of a high-level cartel leader under a deal with U.S. Attorney General William Barr to drop U.S. drug trafficking charges against a former Mexican defense minister, a senior Mexican source told Reuters. The United States dropped the case against retired General Salvador Cienfuegos this week citing "sensitive and important" foreign policy considerations that outweighed interest in pursuing the charges. In return, Mexico privately told Barr it would work with the United States to arrest a high-level cartel leader involved with trafficking large quantities of the synthetic opioid fentanyl, the source said. 2d ago Business Insider Though in public Trump has insisted he won the election, in private the president is thrashing out his post-White House strategy. 4h ago The Telegraph Thousands attack Brazil supermarket amid violent protests after black man beaten to death by security guard More than 1,000 demonstrators attacked a Carrefour Brasil supermarket in the southern Brazilian city of Porto Alegre on Friday after security guards beat to death a Black man at the store. The killing, which has sparked protests across Brazil, occurred late on Thursday when a store employee called security after the man threatened to attack her, cable news channel GloboNews said, citing the Rio Grande do Sul state military police. Amateur footage of the fatal beating and tributes to the Black victim were published on social media. He was identified in local media by his father as 40-year-old Joao Alberto Silveira Freitas. News website G1 later reported that an initial analysis by the state forensics institute indicated the cause of death could be asphyxiation. In a statement on Friday, the local unit of France's Carrefour SA said it deeply regretted what it called a brutal death and said it immediately took steps to ensure those responsible were legally punished. It said it would terminate the contract with the security firm, fire the employee in charge of the store at the time of the incident, and close the store as a mark of respect. 1d ago INSIDER German prosecutors said Friday that the murder of a 44-year-old man shows signs of possible cannibalism. 1d ago Taiwan says unnamed U.S. official is visiting, cannot give details A U.S. official has arrived in Taiwan, the island's foreign ministry said on Sunday, adding that it could not provide details as the trip has not been made public, though it did deny a media report that the CIA chief was in town. China, which claims democratically-run Taiwan as its own territory, reacted with fury when the U.S. Health Secretary Alex Azar came to Taipei in August, followed by U.S. Undersecretary of State Keith Krach in September, sending fighter jets near the island each time. The Trump administration has ramped up support for Taiwan, including with new arms sales, alarming China. 4h ago Giuliani to reportedly skip meeting with Michigan lawmakers after COVID-19 exposure Members of President Trump's outside legal team, including Rudy Giuliani, have reportedly been sidelined from a meeting with Michigan lawmakers due to a case of COVID-19.Giuliani and other Trump lawyers won't be able to attend a White House meeting scheduled for Friday with two Michigan lawmakers because they were recently exposed to the coronavirus, Axios reports. This meeting with lawmakers from the state where President-elect Joe Biden was projected to win, according to the Times, "appears to be a part of the president's campaign to interfere with the state's certification process."But Andrew Giuliani, Rudy's son who is a staffer at the White House, on Friday announced he tested positive for COVID-19, and the Times reports he attended the Thursday news conference in which Rudy Giuliani pushed baseless allegations of widespread voter fraud. On a conference call with Trump officials on Friday, when the subject arose of which member of Trump's outside legal team would attend the White House meeting, Axios reports this planning quickly "fell apart" when it was revealed that Giuliani's son tested positive and it subsequently became clear that "the entire Giuliani-affiliated legal team was probably exposed." Bloomberg's Jennifer Jacobs summed up the chaos by noting that Giuliani being forced to skip this meeting due to COVID-19 comes after White House Chief of Staff Mark Meadows and Trump adviser David Bossie were both sidelined because they tested positive for the coronavirus. > Trump's chief of staff Mark Meadows sidelined after the election by coronavirus so Dave Bossie stepped in to guide strategy. Then Bossie sidelined by covid, and Rudy Giuliani became front man on election battle. Now Giuliani can't be in the room because his son has the virus. https://t.co/oFMZBxH8Hl > > — Jennifer Jacobs (@JenniferJJacobs) November 20, 2020Indeed, Axios wrote that this was just more "turmoil" thrown into Trump's legal efforts, with a campaign adviser saying, "It's just a s--tshow, it's a joke." Read more at Axios.More stories from theweek.com 5 brutally funny cartoons about Trump's election denial America is buckling The damage Trump would do 2d ago Business Insider The group hopes to register the 23,000 Georgia teens who could not vote in the general election but turn 18 in time to vote in the Senate runoffs. 1d ago The Telegraph Calls for Britain to give asylum to Pakistani Christian girl forced to marry Muslim man who abducted and gang-raped her Boris Johnson has been urged to grant asylum to a Pakistani Christian girl who was forced to marry a Muslim man accused of abducting and raping her at gunpoint. The family of the 14-year-old girl claims that she was kidnapped by Mohamad Nakash last year, who used blackmail and threats of violence to make her sign false papers consenting to marriage. In August, a judge's order that she be taken to a women's refuge was overturned by a higher court, which ruled the marriage was legal and returned her to Mr Nakash's home. The girl then escaped and is now in hiding. But her lawyer claims that associates of Mr Nakash, who turned up en masse at the court hearings, have been trying to hunt her down. The British charity Aid to Church in Need, which campaigns on behalf of persecuted Christians worldwide, has now launched a petition asking the government to grant the girl asylum. "This shocking case is a chance for Britain to show its commitment to Christian welfare who so often feel abandoned by the West, " said spokesman John Pontifex. The case has echoes of that of Asia Bibi, a Pakistani Christian woman who spent ten years on death row in Pakistan on trumped-up blasphemy charges. 1d ago Pompeii's ruins yield scalded bodies of rich man and slave Archaeologists have discovered the exceptionally well-preserved remains of two men scalded to death by the volcanic eruption that destroyed the ancient Roman city of Pompeii in 79 AD, the Italian culture ministry said on Saturday. The remains were found in Civita Giuliana, 700 metres northwest of the centre of ancient Pompeii, in an underground chamber in the area of a large villa being excavated. "These two victims were perhaps seeking refuge when they were swept away by the pyroclastic current at about 9 in the morning," said Massimo Osanna, director of the archeological site. 1d ago
This data comes from MediaIntel.Asia's Media Intelligence and Media Monitoring Platform.
Visit the original:
MediaIntel.Asia