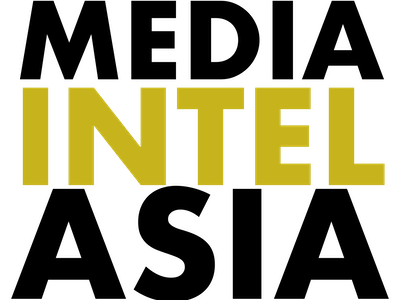 CORONAVIRUS/New Taoyuan
The coronavirus and had been to a department store in Taipei before testing positive.
The woman, who is in her 20s, developed a runny nose and dizziness on Sept. 12. She tested positive for COVID-19 two days later as part of routine testing conducted by her company, Taoyuan International Airport Services Co. (TIAS).
TIAS is one of the largest ground handling providers at Taiwan Taoyuan International Airport and is a subsidiary of China Airlines Group.
Preliminary genome sequencing results show the woman is infected with the but a more comprehensive analysis is needed to determine whether the case is connected to recent clusters involving the variant in Taiwan, Central (CECC) official Lo Yi-chun (羅一鈞) said.
As the woman cleans airplane cabins, the CECC will also investigate the possibility that she was infected as a result of her work, Lo said at a press briefing.
The test results indicate she contracted the disease very recently, and 45 of her contacts are now in quarantine, according to the CECC.
The patient received her first dose of the AstraZeneca COVID-19 vaccine in early June, the CECC said.
At a separate press briefing, Taoyuan Mayor Cheng Wen-tsan (鄭文燦) said that the city is in the process of testing employees at the company and its associated businesses, including China Pacific Catering Services.
Of the 42,827 people who work at the airport, around 95 percent have received one COVID-19 vaccine dose, while 74 percent have gotten the two doses necessary to be fully vaccinated, Cheng said.
He said he would ask the CECC to allocate doses specifically for airport employees to ensure their safety.
In Taoyuan, the patient had been to two supermarkets on the evening of Sept. 13, a PX-Mart on Fuxing 2nd Road and a Carrefour at Wende 2nd Road, Cheng said.
The majority of places the patient visited prior to testing positive were in Taipei and New Taipei, Cheng added, and the health departments of the two cities will release details about this.
Although the two city health departments have yet to make any announcements, the Ichiran Ramen restaurant at Shin Kong Mitsukoshi Taipei Xinyi Place A11 said Wednesday that it would be closed through Saturday as the patient had dined there "late at night."
The restaurant did not say when the visit was made.
In addition to the one domestic case Wednesday, Taiwan also reported four new imported cases -- three Taiwanese and one French national who recently traveled to Taiwan, respectively, from the United States, the Philippines and France.
To date, Taiwan has confirmed a total of 16,103 COVID-19 cases, of which 14,407 are domestic infections reported since May 15, when the country first recorded more than 100 cases in a single day.
With no new deaths reported Wednesday, the number of confirmed COVID-19 fatalities in the country remained at 839, with all but 12 recorded since May 15, CECC data showed.
- Post
- Colombia to include Taiwan COVID-19 vaccine in clinical trialThe Colombian government has announced that an upcoming large-scale international clinical trial of coronavirus candidate vaccines sponsored by the World Health Organization ...09/15/2021 03:49 PM
[View All]
[More]
This data comes from MediaIntel.Asia's Media Intelligence and Media Monitoring Platform.
Visit the original:
MediaIntel.Asia